For patients and parents recently affected by or managing short bowel syndrome, TPN is likely new to their vocabulary. While any clinical acronym may sound overwhelming, TPN is not such a complicated one to understand.
What is TPN?
Total Parenteral Nutrition (TPN) is a way to feed the body without the need for traditional digestion. Patients with short bowel syndrome (SBS) often struggle to absorb an adequate amount of nutrients from the foods that they consume orally. For some SBS patients, eating by mouth, in general, is a challenge and may require some additional feeding therapy. 
Without the intestines' ability to absorb adequate nutrition, TPN allows for a patient's body to receive the required nutrition intravenously (through the vein). When eating by mouth is not an option or does not provide enough calories and nutrients for the body to thrive, total parenteral nutrition is a clinical alternative and support mechanism for patients.
How does TPN Work?
TPN bypasses the gastrointestinal tract and delivers nutrients directly into the body via the bloodstream. Following a procedure or during initial rehabilitation periods, TPN can be administered to patients for a short term through a peripheral IV.
For patients who require TPN over a longer duration of their care treatment plan, a central venous catheter (Broviac® or peripherally inserted central catheter (PICC)) is typically placed by a nurse or physician. These catheters provide daily access to the bloodstream without the need to place a new line daily with a needle.
The patient or caregiver is not only responsible for the daily administration of TPN, but also to manage and care for their method of access (catheter). Management of these catheters includes:
daily protection and securement
flushing
cleaning
weekly dressing (or bandage) changes 
It is not uncommon for patients, caregivers or families to rely on external support such as at-home or infusion therapy nurses to support daily management and administration responsibilities.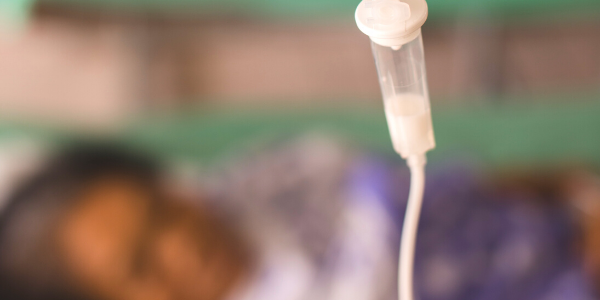 Is TPN the same for every patient?
The ingredients within TPN vary from patient to patient and are determined by the nutritional and electrolytic requirements based on the patient's identified deficiencies.
For example, your child's physician or nutritionist may order frequent lab work. That lab work provides critical insight into the body's requirements. Your child's physician or nutritionist reviews and interprets the results to determine the need for any TPN adjustments. TPN orders are then placed with an infusion (or specialty) pharmacy.
Required adjustments to your child's total parenteral nutrition are made by the addition or reduction of nutrients, vitamins, calories, etc. It is not uncommon for TPN to also be supported by additional fats (lipids) for increased calories. 
TPN and Short Bowel Syndrome
Patients with short bowel syndrome are missing one or more parts of their small intestine, which prevents them from absorbing the proper amount of nutrients their body requires. [Resource: What You Need To Know About Nutrition And Short Gut Syndrome]
TPN is a common household term for most short bowel syndrome patients and their families. While the goal for some patients is to eventually reduce reliance on their support of TPN or additional nutrition, for some, TPN is a lifelong resource for sustaining body functions.
Regardless of your TPN course or reliance, there are several major components to successful use and management. 
A qualified nutritionist. The role of TPN for short bowel syndrome patients requires careful input from a certified nutritionist who is familiar with the disease state and in close communication with the patient's physician. While TPN may be essential to survival, it does not come without the risks of improper prescription, adjustments, or use. 
An engaged specialty pharmacy or infusion pharmacist. While your nutritionist and clinician are responsible for the careful calculation of TPN components, your pharmacist is the supply and support mechanism. They are responsible for the fulfillment of the orders, as well as supplying the administration pumps, medical supplies, and any other required equipment. Order fulfillment requires extremely careful measurement, attention to detail, and a sterile environment. Be sure to do your due diligence and double-check each order and bag of TPN before use.
An understanding of TPN and its role in your or your loved one's life. Total parenteral nutrition is a life-sustaining medical innovation, and for many, their only means of nutritional support. Unfortunately, managing TPN requires careful attention to detail, effective organization skills, clear communication ability, and a lot of patience.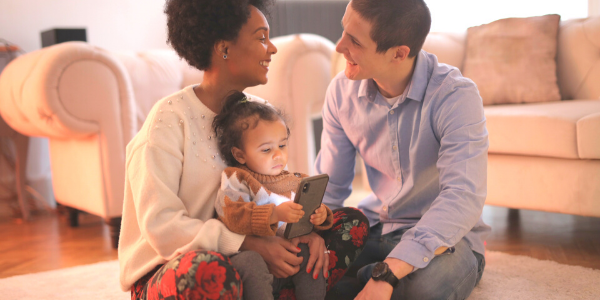 TPN Challenges and Risks
Like any other pharmaceutical solution, TPN does not come without its challenges and risks. The management of TPN requires careful administration timing, sterile setup, ongoing supply organization, and the ability to troubleshoot (often in high-stress situations). Supporting equipment such as administration pumps are commonly misprogrammed and can malfunction. It is important to remain attentive to the proper and successful administration of each infusion.
Central venous catheters pose a tremendous set of risks as they are a direct source to the patient's bloodstream. The careful management of the catheter, the insertion site, its surrounding bandages, and securement devices are crucial to avoid bacterial contamination, limiting the risk of infection. If a patient or caregiver should notice any skin discoloration or irritation of the site, it is likely indicative of a reaction. However, the described signs can also be an early insight of infection. Patients and caregivers should also be aware of temperature, change in behavior, and other signs of infection.
Lastly, the body was not designed to receive nutritional support intravenously. The impact of long-term exposure to TPN or lipids should be regularly monitored by a clinician with routine labs, and oftentimes, biopsies or other pre-diagnostic measures. 
Realities of TPN Dependency
Total parenteral nutrition is a tremendous healthcare innovation that continues to support countless lives inside and outside of the short bowel syndrome community. If the use of TPN is important to maintain the nutritional support of yourself or a loved one, it is important that you are aware of the daily requirements for successful management and administration.
Asking for advice is not only encouraged but the responsibility for those caring for themselves or others. If you are uncertain about your ability to care for yourself or properly manage your infusion responsibilities, speak to your clinician or pharmacist.