Introduction
The world of medical care interventions like ostomies and G-tubes is rich with details and practices that may appear intricate at first. For patients, caregivers, and even the community, a holistic understanding is paramount to ensure a harmonious coexistence with these aids. Here's an in-depth exploration of ostomy and G-tube care, punctuated with both foundational knowledge and nuanced insights.
1. Unfolding the Ostomy and G-Tube Universe
Ostomy:
Definition and Types: Surgical openings created to expel bodily wastes. From colostomies to ileostomies to urostomies, each serves a unique function, be it related to the colon, small intestine, or urinary system.
The Ostomy Pouching System: Essential for waste collection, the choices in materials and types (one-piece vs. two-piece) can influence comfort and wear time.
G-Tube (Gastric Tube):
Its Role: Beyond the realm of feeding, G-tubes are vital for certain medications and even for stomach drainage.
Kinds and Lifespans: From nasogastric tubes to PEG tubes, understanding the kind your loved one or patient has, and its expected duration of use is crucial.
2. Meticulous Daily Care: Setting Foundations
Ostomy:
Routine Cleaning: Gentle, fragrance-free cleansers are ideal. This minimizes skin irritation around the stoma.
Assessing Fit: Regularly checking the fit of the pouching system can prevent leaks and skin issues.
G-Tube:
Site Maintenance: Beyond cleaning, checking for signs of infection or any unusual discharge is a daily essential.
Tube's Position: Its positioning matters. Ensuring it doesn't get twisted or pinched can prevent complications.
3. Ostomy Patients: Diving Deeper into Care
Holistic Skin Care: Emphasize moisture balance. While keeping the area dry prevents fungal growth, moisturizing prevents skin cracks.
Odor and Gas Management: Probiotic supplements and dietary adjustments can naturally reduce excessive gas and its associated odors.
Hydration Watch: Some ostomy types can lead to increased fluid output, necessitating a closer watch on hydration levels.
4. G-Tube Users: Beyond the Basics
Feeding Protocols: Temperature consistency of the feed, as well as ensuring air isn't introduced during feeding, can ensure comfort.
Emergency Protocols: Knowing what to do in the event of accidental tube dislodgment or blockages can be life-saving.
Clothing Considerations: Specialized clothing, with zippers or flaps for easy access, can make daily life smoother.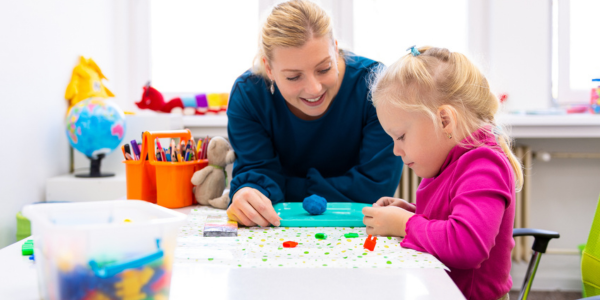 5. Caregivers: The Pillars of Support
Ongoing Education: The medical world evolves. Regularly updating oneself on the latest in ostomy and G-tube care is invaluable
Psychological Support: Beyond physical care, understanding and addressing the emotional needs of patients is essential.
Joining Support Groups: Sharing experiences with fellow caregivers can provide fresh perspectives and coping techniques.
6. Navigating Challenges: Complications and Solutions
Ostomy: Stoma bleeding during cleaning, unusual stoma coloration, or excessive skin itching are signs demanding immediate attention.
G-Tube: Persistent pain, granulation tissue growth, or reflux symptoms shouldn't be ignored. Professional consultations can provide timely interventions.
7. Lifestyle Choices and Adaptations
Engaging in Sports: Protective barriers or patches can make physical engagements more feasible and comfortable.
Dining Out with Ostomy or G-Tube: Pre-visit restaurant calls about restroom facilities for ostomy patients or private spaces for G-tube feedings can enhance social experiences.
Travel Checklist: Beyond extra supplies, a handy checklist including emergency contact numbers, medication lists, and insurance details can be a lifesaver.
8. The Journey Forward: Reversals and Transitions
Understanding Readiness: Not all ostomies or G-tubes are permanent. Assessing readiness for reversals or transitions requires regular medical consultations.
Post-Removal Care: Post-operative care, potential dietary changes, and psychological adjustments are part of this phase.
Conclusion
Life with an ostomy or G-tube is indeed a journey, filled with its unique challenges and learning curves. Yet, with the right information, an empathetic support system, and a proactive approach, it's entirely possible to lead a fulfilling, active, and vibrant life. Knowledge, in this realm, truly is power.