The Eclipse XL1
The First Tissue Regeneration Therapy for Short Bowel Syndrome (SBS)
The Eclipse XL1
The Eclipse XL1 is an entirely mechanical and repeatable approach designed to grow healthy intestinal tissue 2-3x longer within 2-3 weeks. Early studies have shown that new tissue has begun to function and absorb nutrients equally (or greater) than existing healthy intestinal tissue.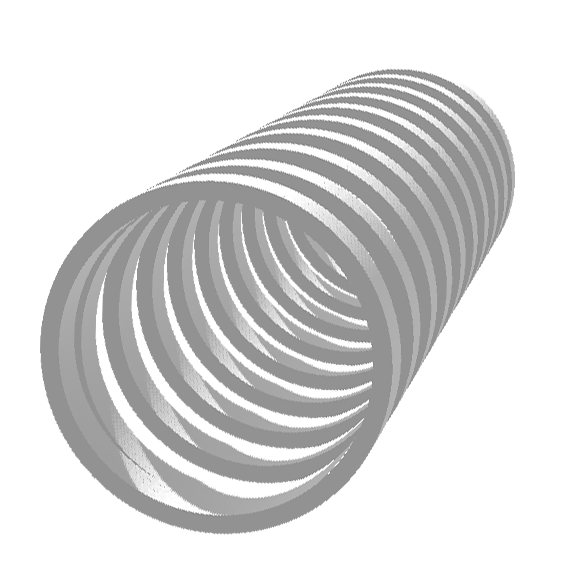 Our Inspiration
Across several clinical disciplines such as bone lengthening and skin expansion, it has been proven that controlled forces can cause the genesis of new functional tissue (through a process known as mechanotransduction). 
In patients with Short Bowel Syndrome (SBS), the small intestine is typically too short to absorb life-sustaining nutrients from their diet. The Eclipse XL1 is a small "spring-like" device that is safely placed inside of the remaining intestine. With controlled force, the natural function (expansion and contraction) of the intestine works against the resistance of the Eclipse XL1. 
Over the course of the next 2-3 weeks after placement, patients will eat and go about their daily routine whilst the Eclipse XL1 works to expand healthy tissue, revolutionizing the way we treat Short Bowel Syndrome (SBS).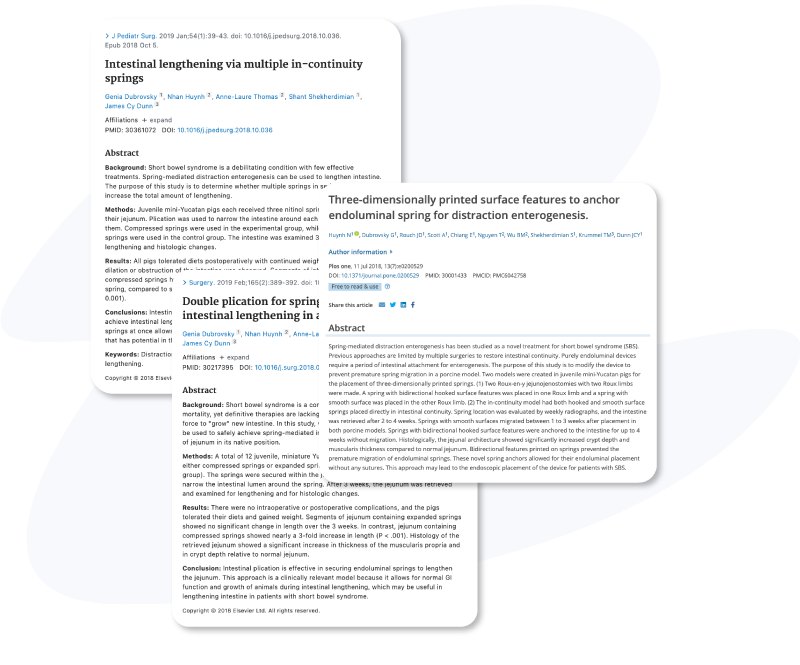 Globally Recognized Innovation
Patient-centered innovation led by the leading experts in Short Bowel Syndrome (SBS) and Pediatric Surgery. 
Driven by the leading industry expertise, the Eclipse XL1 proudly boasts 10+ years of rigorous testing through extensive pre-clinical trials. Together with our clinical partners at world-class institutions such as: UCLA, Stanford, Cincinnati, and Boston Children's Hospital, the Eclipse XL1 and early findings have been featured in 20+ peer-reviewed publications.
Intestinal Tissue Regeneration
Early trial results illustrating 2-3x growth within 2-3 weeks of device placement.
Patients with Short Bowel Syndrome (SBS) currently rely on intravenous (IV) nutrition, limited medication and risky procedures all with the hope for a better future. The Eclipse XL1 offers Short Bowel Syndrome (SBS) patients with the chance to grow the remaining intestine and potentially save their lives.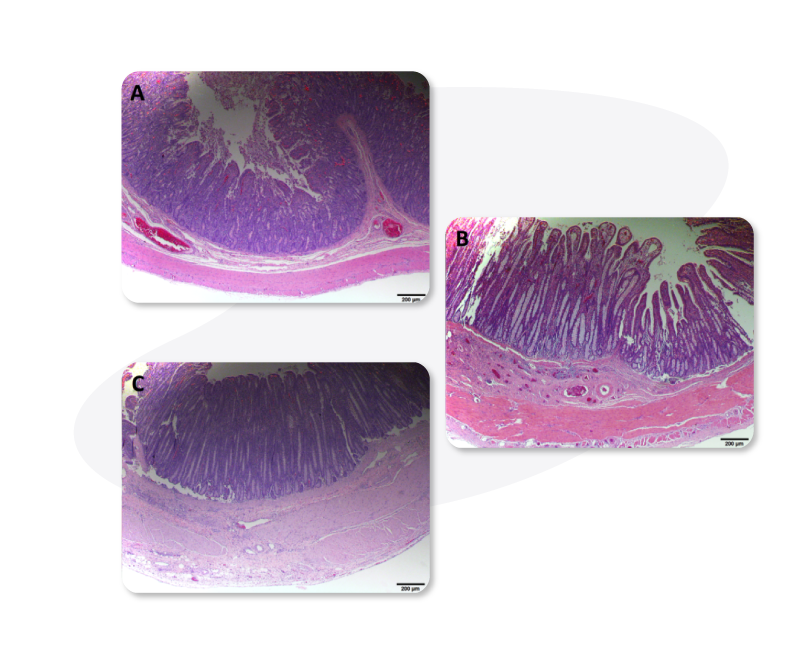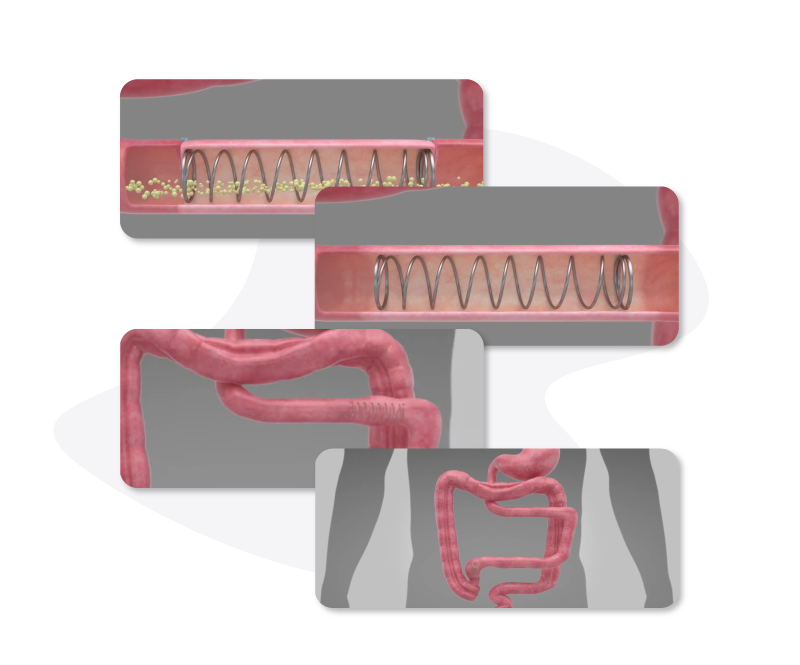 Naturally Passing and Completely Repeatable
Controlled device placement, non-disruptive treatment and a completely repeatable approach.
The Eclipse XL1 offers Short Bowel Syndrome (SBS) patients a chance to safely place the device, and live their normal lives while the lengthening process takes place. Upon completion of the 2-3 week process, the device will naturally pass.
Stay up to date with the innovation, expertise and clinical development at Eclipse Regenesis.