No parent wants to hear their child has a condition that might affect their education, family life, and overall well-being. Unfortunately, there's currently no restorative treatment for short bowel syndrome (SBS). Monitoring nutrition is a lifelong necessity for anyone with this disorder. This means that no matter the cause of SBS, there are certain things you should know about nutrition and short gut syndrome to ensure your child has a full and nutritious diet.
Why Can Malnutrition Occur With Short Bowel Syndrome?
Short gut syndrome is when one or more parts of the small intestine are missing. Without the bowel, the child cannot absorb all the nutrients from their food, leading to malnutrition.
Malnutrition is common in SBS patients because the body has difficulty absorbing vitamins, minerals, and other nutrients. Living with short bowel syndrome means your child will need to follow a strict diet to ensure they receive all the nutrients their body needs.
These deficiencies can lead to several other health issues. For example, calcium deficiency can reduce bone strength and even cause skeletal deformities. Also, iron deficiency can lead to anemia and affect the development of the brain.
Another concern with malnutrition is fluid and electrolyte imbalances. Your child will need to take in the proper amount of fluids and electrolytes at regular intervals throughout the day.
How Do Patients With Short Bowel Syndrome Get Proper Nutrition?
Short gut syndrome is often treated with Total Parenteral Nutrition (TPN), which means that patients receive nutrients directly into their veins. TPN provides all of your child's daily nutrition and hydration needs while bypassing the gastrointestinal tract.
Another option is a feeding tube that might be surgically placed into the small intestine, called a jejunostomy or a gastrostomy tube. Both tubes deliver liquid formula directly to the stomach, which provides your child with nutrition and hydration.
Enteral feed is a nutrient-rich solution delivered directly into the stomach through a feeding tube. It provides all of your child's daily nutrition and hydration needs while bypassing the gastrointestinal tract, often damaged in short bowel syndrome patients.
A combination of TPN and Enteral Feeds are often used to manage short bowel syndrome. People who have an entire gastrointestinal system can receive nutrients through their gastrointestinal tract while using TPN for additional nutritional support.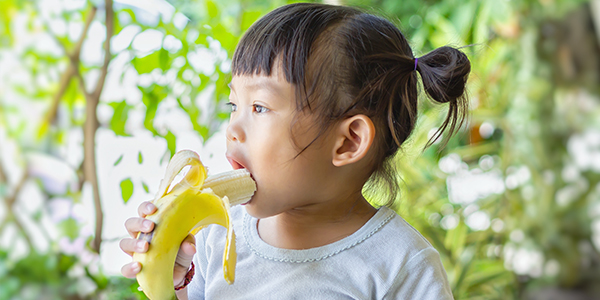 Some children aren't proper candidates for TPN. These include those who have problems digesting fats or proteins, individuals with severe heart disease (which can't be treated with TPN), and those with severe liver disease.
These treatments don't come without side effects. TPN can be difficult to maintain. Common problems include infections, blood clots, and liver damage. Also, a long-term feeding tube may cause an intestinal obstruction, which is a blockage that can cause vomiting and nausea.
The Best Short Bowel Syndrome Diet
A patient with short gut syndrome will need to follow a special diet that focuses on high-calorie foods and supplements. High-calorie foods are typically rich in protein and carbohydrates but low in fiber—this is because your child's small intestine doesn't absorb much fiber the way a healthy intestine would. The following list includes common foods and supplements your child will need:
High-Protein Foods:
Meats (beef, poultry, pork)
Eggs
Legumes (chickpeas, lentils, peas)
Nuts (almonds, cashews)
Complex Carbs:
Carbohydrates are a vital part of your child's diet. Their body needs the energy carbs offer. However, because your child's small intestine can't absorb large amounts of carbs at a time, you should focus on complex carbs, which are broken down slowly and release energy over a longer period.
Healthy grains you can incorporate into their diet include:
Plain banana, zucchini, or carrot bread
Toasted whole wheat tortillas
Brown or wild rice
Unsweetened cereal, such as Cheerios, cornflakes, Rice Chex, Rice Krispies, and Kix
Starchy Vegetables:
Potatoes
Winter squash
Yams
Plantain
Stay clear of beans.
Fruits:
Pears
Peaches
Cherries
Bananas
Limit fresh fruit because of sugar content.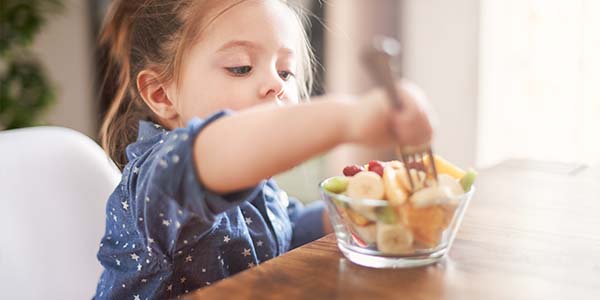 Good Fats:
There are different types of fats. Some are healthier for your child than others. Healthy fats to incorporate into their diet include:
Nuts and nut butters (peanut, almond, cashew)
Olive oil, canola oil, or flaxseed oil
Avoid heavy creams, sweetened cream cheeses, and flavored nut butter.
Overall, stay away from processed foods. Instead, cook healthy meals at home with fresh ingredients. It's also vital to avoid sweets, snacks, and other low-nutrient foods because they cause fluid and nutrient loss, leading to malnutrition.
Ensuring your Child Stays Hydrated
Hydration is essential for short gut syndrome patients, especially if they are receiving TPN. This means your child will need to drink plenty of water throughout the day. Even if they don't feel thirsty, encourage them to drink water regularly throughout the day because dehydration can lead to more severe health issues.
To increase electrolytes, drink a beverage that is high in potassium. Choose sugar-free sports drinks or low-sugar juices without pulp. Avoid caffeinated beverages because caffeine induces frequent urination.
Additional Supplements for Nutritional Maintenance
Your child's doctor might recommend vitamin- and mineral supplements in addition to drinking water. Here are some supplements your child may take:
Fat-soluble vitamins (A, D, E, and K)
Iron
Calcium
Vitamin B12
Zinc
Your child's doctor determines the dosage and frequency of vitamins and supplements.
What Are The Current Treatments And Advances Available?
Nutritional considerations will always be necessary. However, there are potential solutions that offer some children more freedom from long-term infusions and feeding tubes. Several treatments are available for short gut syndrome, including enteral feeds, medications, and surgery.
Some children are excellent candidates for an intestinal transplant. The procedure takes a healthy part of the small bowel or large intestine (the two sections of your child's gut) is removed and attached to the amount of the intestine that remains. Your child's doctor will determine if an intestinal transplant is right for them.
Short bowel syndrome is a complex disease that requires ongoing care and attention. Keeping your child healthy requires balancing their caloric intake, fluid and nutrient loss, infection risk, and other factors. Your child can lead a full life with proper support and management from devices like Central Venous Catheters, Enteral Feeds, and TPN or supplemental nutrition.
Do you want to help other parents and patients with short bowel syndrome? Share your story.