Created for parents, by parents.
No parent expects the news. So when you receive the news of a Short Bowel Syndrome diagnosis, it's only fair that it's a little overwhelming. Your picture of what the future of your family looks like begins to shift, and you have to shift with it.
Let's start off by saying, you're not alone. There are parents, caregivers and family members who have faced the same shifting image. All of whom have knowledge and experiences that can help you visualize a new future with Short Bowel Syndrome in your life.
This is a beginner's guide to Short Bowel Syndrome created by parents who have been where you are.
What is Short Bowel Syndrome?
Short Bowel Syndrome (SBS) is a serious and chronic malabsorption disorder. SBS occurs when parts of the intestine are removed surgically and the remaining intestine may or may not be able to absorb enough nutrients from your daily diet.
This kind of surgery, known as a Bowel Resection, is typically the result of an early condition at birth or shortly thereafter. There are many potential causes of Short Bowel Syndrome in children. Some of those causes include, but are not limited to:
Death of intestinal cells (necrotizing enterocolitis)
Stomach wall defects (gastroschisis)
Twisting of the intestine (volvulus)
Blockage in the intestine (intestinal atresia)
Missing nerve cells in the intestine (Hirschsprung's disease)
Other congenital (birth) defects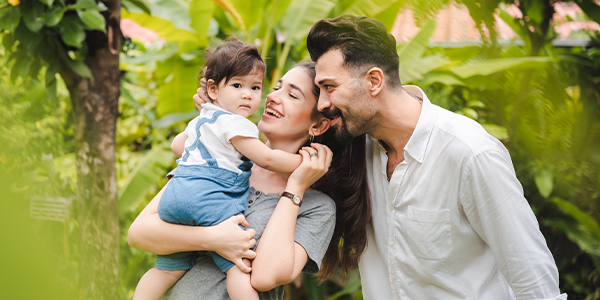 What A Short Bowel Diagnosis Means for Your Family
While this may not be what you had planned for your child, they can still have that future full of love, joy and success that we all wish for for our kids. Yes, every case is different. The severity of the case, remaining anatomy, as well as other complications and variables make each case unique.
For many families Short Bowel Syndrome is simply a small portion of their lives.
It means one thing: your child needs a bit more help managing important nutritional requirements than everyone else.  Short Bowel Syndrome does not change your child's smile, their laugh, their ability to terrorize their siblings or even talk back to mom and dad. Your child has the same attitude, with just a few added responsibilities.
Short Bowel Syndrome means less intestinal tract and more poop. The more they eat, the more that comes out. The lower the absorption capability, the more complications. As parents, it's your job to help manage and supplement the ins and outs (pun intended) of Short Bowel Syndrome.
Treatment Goals for Short Bowel Syndrome Parents
As a parent, you probably have some standard goals for your child. You want to encourage, support them and see them grow to live a long, healthy, happy and successful life.
Short Bowel Syndrome management requires the careful consideration of clinical, dietary, pharmaceutical and possibly surgical solutions. The main treatment goals for SBS patients include:
Maintaining essential nutrition and hydration
Encouraging intestinal adaptation
Improving quality of life
Reduction (and hopeful elimination) of long-term parenteral support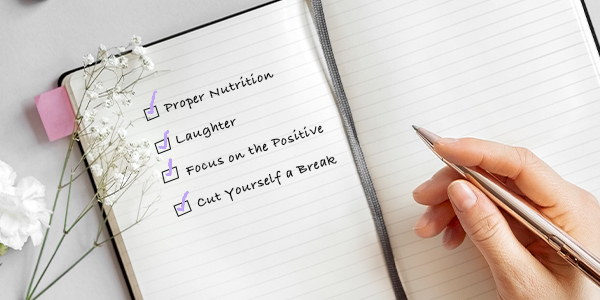 Daily Management for Short Gut Syndrome Children
With your support, your child with SBS can have that bright future you want for them. But, don't let the big picture become too overwhelming. There are habits you can build on a day-to-day basis that can make a big difference.
Some of those things include encouraging the same habits that we all need, just with a lot more patience, love and care.
Proper Nutrition
It may be as simple as making sure your child eats enough to balance their lack of absorption and managing around the close parenteral support.
Laughter
A full belly can only be improved with an extra dose of laughter. So keep them fed, and keep them smiling.
Focus on the Positive
Encourage your child, and yourself, to focus on the positives. When things get difficult, favor their strengths and help to push them through adversity to success.
Cut Yourself a Break
Patience is key when it comes to parenting. When you're parenting andjuggling life with new complications, it's not uncommon to lose your cool. We've all been there and it's okay.
While this does not encompass everything and may not speak to the reality of every patient or family dealing with Short Bowel Syndrome, we are confident with the right attitude, support and approach, even Short Bowel Syndrome can be managed effectively.
Anything is possible (even with less intestine).
Find more information about Short Bowel Syndrome on the Eclipse Regenesis blog. We also encourage you to connect online with families living with SBS.