As a parent, you want and hope the best for your children. When your child is diagnosed with a severe condition such as Short Bowel Syndrome, you can feel as if your world has turned upside down. Managing their disease and helping your child lead a better life becomes your top priority.
For any parent, the first step in supporting your child is to better understand their disease and the realities of management. Therefore, understanding Short Bowel Syndrome is always instrumental in dealing with it.
What is Pediatric Short Bowel Syndrome?
Short Bowel Syndrome (SBS) is a condition that prevents your child's body from absorbing nutrients from food as it should. This is because a section of their small intestine is not functioning well, is missing or has been surgically removed. SBS generally develops shortly after birth due to an underlying gastrointestinal (GI) condition.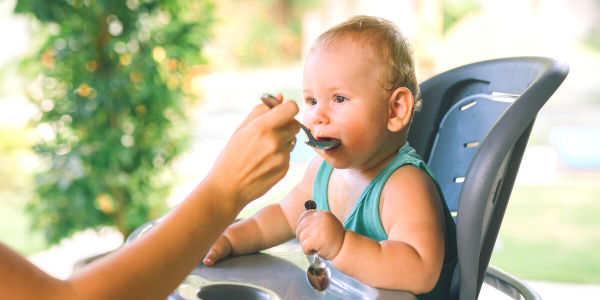 What Causes Short Bowel Syndrome?
Short Bowel Syndrome in children can be present at birth. For instance, your child could be born with an abnormally short small intestine. In other cases, the small intestine fails to form fully before birth. Other times, your infant is born with an underlying GI condition that requires a section of the bowel to be surgically removed.
The condition is not always congenital. A life-threatening ailment can force doctors to remove a part of this intestine. After the surgery, your kid develops SBS. Lack of blood flow to the intestine is another issue that leads to Short Bowel Syndrome in infants.
More causes of SBS include necrotizing enterocolitis (NEC), gastroschisis, volvulus, Hirschsprung's Disease, and intestinal atresia.
Symptoms of Short Bowel Syndrome
Bloating
Foul-smelling stool
Excessive gas
Diarrhea
Weight loss
Fatigue
Vomiting
Other complications that can emanate from SBS are:
Dehydration
Kidney stones
Poor eating habits
How Does the Gut Adapt to SBS?
The small intestine has a remarkable ability to absorb vital nutrients. A child can lose a part of the small intestine and may not experience malnutrition. The recovery rate of children from such a loss is impressive.
Upon detecting pediatric short bowel syndrome, the body starts to adapt to the situation. Their small intestine begins to grow and adapt in a bid to absorb adequate nutrients. Note that the adaptation process takes a long time. During this time, your baby's health may depend on other forms of nutrients and support.
How to Care for your Child in the Face of SBS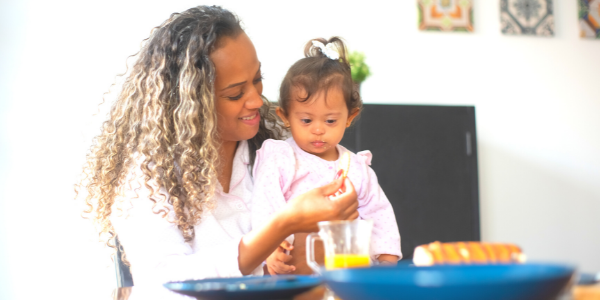 You can do a lot for your child during the intestinal adaptation period. The ultimate objective is to provide the appropriate quality of care. Your child's clinicians and/or intestinal rehabilitation clinic will play a huge role in helping your family navigate successful management and care during the adaptation period (and beyond).
Total Parenteral Nutrition (TPN)
TPN is a form of treatment that doctors use to provide essential nutrients through bypassing the patient's digestive system. The solution your little one receives during this time comprises nutrients and fluids. They contain fats, proteins, sugars, minerals, proteins, and so on. These nutrients are administered intravenously.
Enteral Nutrition
Enteral nutrition is another form of feeding your child can depend on as intestinal adaptation occurs. They receive vital nutrients via a G-tube. The doctor may combine this with a bit of normal feeding to preserve the baby's chewing and swallowing ability.
Can your Child Overcome Short Bowel Syndrome?
Clinical outcomes vary from case to case and child to child. While your child's outcome may be influenced by countless external factors, it does not need to negatively impact or define your child's trajectory.
As medical technology advances, the future looks bright for those with pediatric short bowel syndrome. Some promising health solutions for this problem include the first tissue regeneration therapy. To learn more about it, contact us today.