"Parent" may very well be the most important and rewarding job title you will ever have. As a parent, you have three primary goals: (1) set a good example, (2) instill important values, and (3) encourage your child's happiness. 
Navigating the early stages of child development and care can be both exciting and exhausting. Your precious bundle of joy comes into this world and they are entirely reliant on you to teach them everything. And as the days and months tick by, you'll watch your little one meet a number of developmental milestones as they grow.
Families of children with pediatric short bowel syndrome (SBS) or other rare pediatric disease states, have the added responsibilities of their child's daily care routine. It may often feel overwhelming. Having the right attitude is important so that you, your child and the rest of your family have the opportunity to enjoy the process.
Why it's important to not focus solely on your child's disease state
Raising a child is hard enough. When you add the unique care requirements of short bowel syndrome management, the day-to-day can be even more challenging. Managing SBS calls for careful consideration of clinical, dietary, pharmaceutical, and perhaps even surgical solutions.
While these considerations are important to help your child grow and thrive, putting too much focus on your child's disease state can leave you feeling defeated. Remember that regardless of his or her disease, your child is still a child. They are counting on you to learn to do new things.
From birth to 5 years of age, there are specific milestones that your little one should reach that help them grow physically, emotionally, cognitively, and socially. It's important to recognize and appreciate each milestone that your child meets.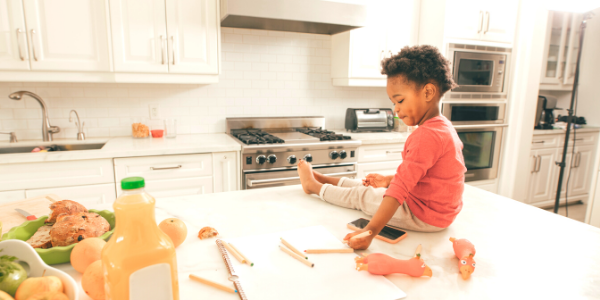 Stay positive and celebrate your child's milestones 
Watching your child grow is exciting, but that doesn't mean parenting comes without its frustrations. When you're running on a few hours of sleep, your shirt is covered in spit-up or the latest puréed vegetable that you attempted to "airplane" into your kid's mouth, and you just stepped on yet another toy in the hall, things can seem pretty bleak.
And if you are also navigating the complexities of stoma or ostomy management, there may be times when you question if you're mentally strong enough.
The next time you feel overwhelmed, take a deep breath. It's okay to take time for yourself and to give yourself a pat on the back, because you are doing an amazing job. And remember, no one can have it all together all the time.
Positivity is key. A positive mindset is integral to managing most of life's challenges, and your child's care is no exception. Take the time to acknowledge and celebrate milestones with your child (both related and unrelated to SBS). By focusing on creating positive moments, you and your child will be better equipped to push through the challenging ones. 
Setting realistic goals for your child with short bowel syndrome
Parenting requires an incredible amount of love and patience. Even more so when your child needs additional support (physically, emotionally, cognitively, etc.).
Children with short bowel syndrome may experience a more challenging time achieving certain developmental milestones. It is important to acknowledge how SBS can affect your child's growth and to keep in mind that they are doing their best.
For example, learning to eat may seem like a natural step in any child's development. However, for families managing pediatric short bowel syndrome, a task as small as eating can be a major challenge for them. Stay patient. Don't expect your child to eat a full meal orally on their own. A few small bites at a time can be a big step for a child with SBS. 
Focus on helping your child make small moves in the right direction:
Introduce a new food
Weight-gain and growth progress
Reinforce positive behaviors at doctors appointments
By setting smaller goals and milestones along your child's development path, your child with short bowel syndrome will build confidence in themselves. 
How to celebrate milestones, big and small 
Learning to appreciate your child's "wins," both big and small, encourages your little one to be proud of their achievements. They learn to recognize their worth and how their efforts pay off, especially when something seems hard.
Here are a few ways to create feel-good moments and celebrate your child's milestones:
Offer praise or physical gratitude.
We all like a pat on the back now and then. Your child is no different. Tell them when they've done a good job. A hug or a kiss can be a positive physical affirmation that you are proud of them. 
Have a dance party.
There's nothing like a little dance party. Showing your child that it is okay to openly express joy for their achievements can reinforce their actions and create positive associations for self-expression.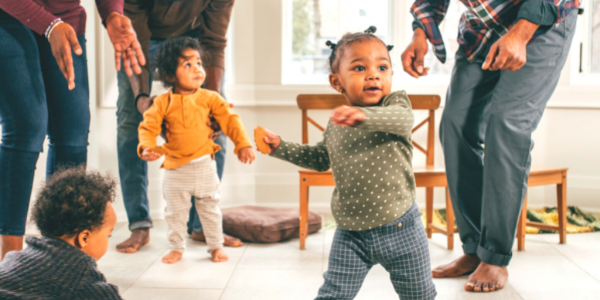 Snap a photo.
"A picture's worth a thousand words." Capturing life's happy moments on film has been a longstanding tradition. Pictures help us relive our proudest, most monumental experiences. 
Create a reward system.
Part of setting realistic goals for your child is motivating them to reach these goals. Rewards can help provide positive reinforcement for their hard work and perseverance. Try your child's favorite snack or a trip to their favorite park.
Showcase their achievement.
Whether it's a drawing on the refrigerator or a framed picture on the wall, display your child's achievements where they can see them. It's exciting for a child to see something they are proud of, something they did or created, displayed for everyone else to appreciate as well.
Laugh, and then laugh some more.
Take the time to laugh with your child and encourage them to continue being themselves. Laughter will be an important tool in both celebration of your child's efforts and in turning some of the more frustrating moments into happy ones. Diaper blowout on the way to dinner? It is okay to laugh at the situation. Your child can sense when you are upset or frustrated.
Final Thought
The reality is, short bowel syndrome is a serious disease state that poses tremendous risks and can lead to a complicated management routine for your child. So it's important to stay positive and keep things in perspective. Don't let the daunting doctor visits haunt your family when you leave the office. Do your best, and encourage your child to do theirs.
Celebrating the small wins or achievements in and out of care management is a big deal. Celebrate and appreciate them all: their first words, first steps, and even when they wake up and take six small bites of their breakfast. It's all important.