Introduction
Every age bracket in school comes with its unique set of challenges when you're dealing with SBS. Beyond just dietary requirements, there are social implications, emotional hurdles, and the overarching goal of fostering independence. Let's traverse this multi-faceted landscape.
1. Kindergarten Conundrums: The Initial Steps
Stickers & Symbols: Use fun stickers that resonate with your child on lunch boxes to denote safe and unsafe foods. These can be a teaching tool for both the child and their peers.
Interactive Lunch Dates: Once a month, join your child for lunch at school. It serves as a subtle checkpoint and a fun bonding activity.
Home-to-School Transition Recipes: Replicate school meals at home occasionally, so they associate school food with comfort.
2. Elementary Excursions: Building Foundations
Secret Safe Snack Stash: Collaborate with the teacher to have a stash of SBS-safe snacks for unexpected class celebrations or events.
"My Food Journey" Presentation: An annual class activity where each student presents their favorite foods, recipes, or even dietary challenges, normalizing the conversation around varied diets.
The SBS Buddy System: A rotating system where a peer joins your child during meals, fostering inclusivity and understanding.
3. Middle School Manoeuvres: Navigating New Territories
SBS Locker Kit: A small kit in their locker with essentials: SBS-safe snacks, hydration sachets, and a mini-guide on managing sudden flare-ups.
Dietary Detective Weeks: Gamify the food choice process. Offer points for every right choice they make and reward them with non-food incentives.
SBS School Magazine Column: A monthly column in the school magazine, sharing stories, insights, and advice, building an informed community.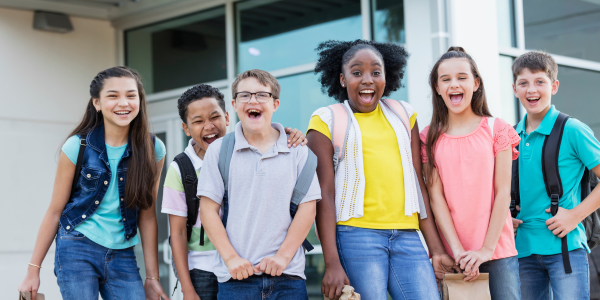 4. High School Horizons: The Path to Independence
School Cafeteria Feedback System: Encourage the school to have a digital feedback system, allowing older students to suggest improvements or flag potential issues.
Culinary Electives: Lobby for elective courses where students can explore the science behind nutrition, catering to diverse dietary needs.
SBS Scholarships: Collaborate with school authorities and charities to introduce scholarships for SBS students, acknowledging their unique journey.
5. Tech Solutions: Bridging Gaps and Building Connections
Smart Bracelets: Wearable tech for younger kids that light up when near an unsafe food item. Think of it as a food guardian.
Real-time Dietary Analysis: Advanced apps for teens that scan food items and instantly break down how they fit into their SBS diet.
6. Empowerment Stations: Resources and Retreats
Monthly Workshops: For each age group, tailored to address their immediate concerns, from playground talk to prom night.
Annual SBS Retreats: Collaborative events with other schools, allowing students with SBS to meet, bond, and share experiences.
7. Beyond the School: Holidays, Field Trips, and College Preparations
The SBS Holiday Cookbook: A shared digital resource with holiday-specific recipes that are SBS-safe, making festivities less daunting.
Travel Kits: Comprehensive guides and kits for field trips, ensuring SBS management doesn't take a backseat.
College Preparatory Sessions: Dedicated sessions for high school seniors, addressing concerns as they transition to college life with SBS.
Personal Anecdotes & Community Insights
Jane's Journal: "Navigating middle school with SBS was like juggling on a tightrope. But with my SBS locker kit, I always felt prepared."
Mr. Robinson, a School Cafeteria Chef: "Understanding SBS changed our kitchen. We now have an SBS-safe corner, ensuring every child gets a nutritious and safe meal."
Conclusion
SBS doesn't just challenge the child; it beckons the entire community to evolve, empathize, and educate. With these in-depth strategies tailored to each school phase, children and parents can not only navigate but thrive, turning school years into a cherished memory rather than a challenging maze.