Navigating the Educational Labyrinth with a Sensitive Gut.
Early Childhood Education & Kindergarten: Where the ABCs Meet the SBS
Building the SBS Foundation: It's a new journey for your little one, but also for their teachers and peers. Develop a comprehensive packet about SBS tailored for educators – consider it SBS 101. Include snippets about potential symptoms, dietary needs, and ways to support.
Mealtime Mastery: The lunchbox is where fun and nutrition meet. Alongside SBS-friendly delicacies, throw in interactive, educational toys or cards. This turns snack time into a fun, learning experience for everyone involved.
Peer Sensitization: A puppet show or animated video about a friendly character navigating life with SBS can be a hit. It's not just about acceptance, but about fostering empathy and understanding right from the get-go.
Fostering Independence: Begin teaching your child simple ways to explain their condition to others. This empowers them and instills confidence.
Elementary & Middle School: Dodging Dodgeball and Dietary Disasters
Unlocking Academic Accommodations: Beyond the standard allowances, consider brainstorming with educators for innovative approaches to teaching that cater to your child's unique needs. Could part of the curriculum be taught via interactive videos or audio, providing digestible information in more ways than one?
Embracing Support Groups: Imagine a monthly "SBS Day" at school – a day of workshops, stories, and SBS-friendly treats. This not only provides support but also normalizes and celebrates differences.
Time-management Techniques: Organize weekly sit-downs with your child to plan the upcoming week. This isn't just about managing time but also about building a bond and understanding their evolving challenges.
Empowerment Through Education: Consider adding books about SBS to the school library. Knowledge is power, and reading about heroes with SBS can inspire and comfort many.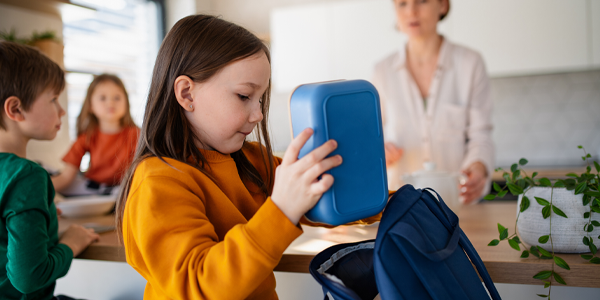 High School: Hormones, High School, and Handling SBS
Self-advocacy Skills: Equip them with real-life testimonies of other teenagers with SBS. Knowing they're not alone in their struggles can make a world of difference.
Event Preparedness: Collaborate with school management to organize events focusing on dietary inclusivity. Pizza day? Let's have a gluten-free or dairy-free option!
The College Countdown: Plan campus visits with a checklist tailored to SBS needs. Research campus health centers, nearby hospitals, and even local support groups or meetups.
Networking: Encourage your teen to connect with other students who have SBS or other chronic conditions. This creates a network of mutual understanding and support.
College & University: Freedom, Frats, and Food Management
Steering the SBS Ship: Perhaps a monthly care package from home could help. Stock it with SBS-friendly snacks, motivational notes, and any medical necessities.
Tapping into Campus Resources: Encourage active participation in health clubs or forums. They might even consider starting an SBS-focused group or initiative.
Community Building: Host an SBS awareness week. Screen documentaries, host panel discussions, and maybe even have a food fair showcasing SBS-friendly dishes.
Culinary Self-reliance: Collaborate with college dining services to introduce an SBS-friendly menu. Advocate for labeled sections in cafeterias, ensuring inclusivity.
The Emotional Compass of SBS: Gut Feelings Aren't Just Physical!
Wellness Workshops: Beyond stress management, delve into art therapy, music sessions, or even dance. Sometimes, expressing oneself beyond words is therapeutic.
Engaging With Modern Solutions: Organize seminars about innovations like Eclipse XL1. It's more than just information; it's about hope.
Building a Support System: Regular family gatherings, even if virtual, can offer a touch of home. Share successes, discuss challenges, and always end with a good laugh.
In Conclusion
As we stretch this journey across the years, one thing remains clear: SBS is just one chapter in the grand story of life. With the right measures, support, and mindset, it can be a story of resilience, determination, and unparalleled strength.