Introduction
For those grappling with Short Bowel Syndrome (SBS), the introduction of Broviac or PICC lines for Total Parenteral Nutrition (TPN) often feels like a new chapter in an intricate narrative. This guide seeks to shine a light on the complexities of this journey, emphasizing patient care and safety.
1. Differentiating Between Broviac and PICC
Both Broviac and PICC lines provide direct access to the bloodstream, crucial for TPN administration. However, their placement and primary uses differ significantly:
Broviac: This catheter is surgically placed directly into a large vein, typically used in pediatric settings due to its secure design that involves a cuff embedding into the skin, ensuring stability.
PICC: A Peripherally Inserted Central Catheter, as the name suggests, is inserted through a peripheral vein, often in the arm, and is guided to a larger vein near the heart. It can be utilized in both adults and children depending on medical advice.
2. Daily Maintenance and Rituals
Routine maintenance is essential:
Morning Inspection: Begin the day by thoroughly inspecting the catheter site. This means looking for signs of inflammation, such as redness, swelling, or any unusual discharge that might indicate an infection.
Cleaning: Regularly clean the catheter site with a sterile saline solution to minimize the risk of infections. Alcohol is avoided, as it can compromise the structural integrity of the line.
Flushing: To prevent blockages, it's paramount to flush the catheter using heparin or saline, as prescribed by the medical professional.
Dressing Changes: The dressing around the catheter site should be changed weekly, or sooner if it becomes soiled or wet.
3. Guidelines for Patients: Emphasizing Self-Care
Understanding one's own role in care is pivotal:
Monitoring: Any discomfort, pain, or visible abnormalities at the catheter site should be noted and reported to healthcare providers.
Secure Handling: The catheter line should always be securely fastened to prevent it from being pulled or tugged accidentally.
Activity Restrictions with PICC: For those with a PICC line, it's essential to be cautious about arm activities. Vigorous movements or lifting heavy objects can jeopardize the catheter's position.
4. Caregiver Insights: Enhancing Patient Support
For caregivers, their role is multi-faceted:
Prioritize Hygiene: Before touching the catheter or its surroundings, hands should be cleaned thoroughly using soap and water, followed by sterilization using hospital-grade hand sanitizers.
Continuous Learning: Medical protocols evolve, and so should caregivers' knowledge. Regularly attending training sessions or workshops can prove invaluable.
Effective Communication: Building a rapport with healthcare professionals ensures that any anomalies can be promptly addressed.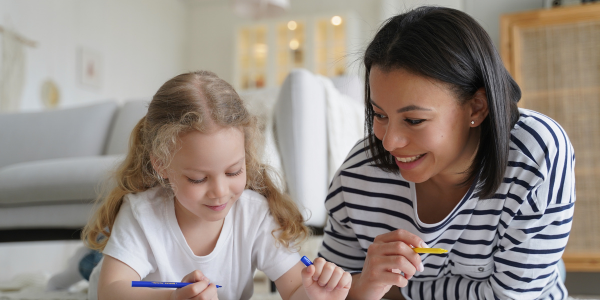 5. The Long-Term Impact of Dedicated Care
Diligent care brings a plethora of benefits:
Minimizing Infections: Regular and precise care drastically reduces the risk of infections, ensuring that the patient's overall health is not compromised.
Catheter Longevity: With optimal care, the lifespan of the catheter is extended, reducing the frequency of replacements or interventions.
Improved Quality of Life: With reduced complications, patients can engage in normal daily activities with minimal interruptions.
6. Complications: Recognizing and Addressing Them
Several complications can arise:
Infections: Despite best efforts, infections can occur. Early detection through regular monitoring is vital.
Occlusions: These blockages can disrupt the flow of nutrition. Regular flushing is key in prevention.
Dislodgment: In cases where the catheter shifts from its intended position, immediate medical intervention is required.
Air Embolism: While rare, this is a serious complication where air enters the bloodstream. It demands urgent medical attention.
Vein Thrombosis: This is the formation of a blood clot in the vein and can be a result of the catheter's presence or an associated infection.
7. Navigating Potential Complications
Quick and informed responses can mitigate many issues:
Regular Monitoring: Observing for signs of complications allows for early intervention, ensuring better outcomes.
Immediate Consultation: At the first hint of a complication, it's imperative to consult healthcare professionals.
Routine Medical Check-Ups: Regular appointments with the healthcare provider ensure that any latent complications are detected and addressed.
8. Lifestyle Adjustments with a Catheter
Having a catheter does mandate certain lifestyle adjustments:
Showering: It's imperative to keep the catheter site dry. Waterproof shields or patches can be beneficial.
Swimming: It's recommended to avoid swimming to prevent potential exposure to contaminants, especially in public pools or open waters.
Engaging in Physical Activities: While physical activity is essential, it's crucial to avoid any that could jeopardize the catheter's integrity or position.
9. Catheter Removal: The Final Stage
When the time comes for the catheter's removal, the process varies:
Broviac Removal: This involves a minor surgical procedure, typically conducted under sedation for comfort.
PICC Line Removal: The removal is relatively straightforward and is done with care to ensure patient comfort.
Post-Removal Care: After removal, the former catheter site requires regular cleaning and monitoring for a while to prevent complications.
In conclusion, managing SBS with TPN via Broviac or PICC lines requires a blend of diligence, knowledge, and constant communication with healthcare professionals. With proper care, these lines can be an effective bridge to a healthier future for patients.