Living with Short Bowel Syndrome (SBS) requires a strong medical team and a personalized approach to treatment. This chronic condition affects nutrient absorption, leading to malnutrition, dehydration, and other complications. To optimize your care and ensure the best possible quality of life, it is essential to find a multidisciplinary medical team and explore suitable treatment options. In this blog post, we will discuss how to assemble the right healthcare professionals, evaluate treatment alternatives, and work collaboratively to manage your SBS effectively.
I. Assembling Your Medical Team
1. Primary Care Physician: Your primary care physician (PCP) is a crucial member of your healthcare team. They can help monitor your overall health, coordinate with other specialists, and provide referrals to appropriate healthcare providers. Ensure that your PCP has experience managing patients with chronic conditions and is willing to work closely with your other healthcare providers.
2. Gastroenterologist: A gastroenterologist specializes in the digestive system and is essential in diagnosing, treating, and managing SBS. They can help you understand the intricacies of your condition and guide you through the best course of action. Look for a gastroenterologist with experience in SBS and a commitment to staying updated on the latest research and treatment options.
3. Dietitian or Nutritionist: A dietitian or nutritionist is vital in helping you maintain proper nutrition and manage dietary restrictions associated with SBS. They can assist you in developing meal plans, ensuring nutrient needs are met, and recommending supplements if necessary. Choose a registered dietitian or nutritionist with experience in working with patients with SBS and other digestive disorders.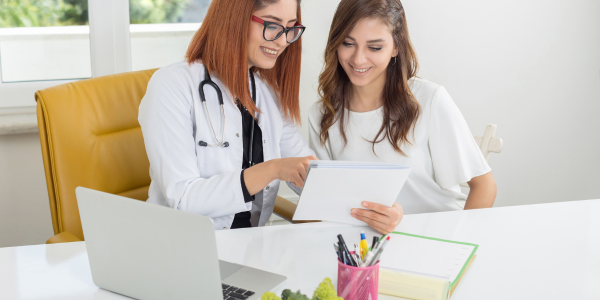 4. Mental Health Professional: Living with SBS can take a toll on your emotional well-being. A mental health professional, such as a psychologist or therapist, can help you develop coping strategies, address feelings of anxiety or depression, and provide emotional support. Seek a mental health professional who has experience working with individuals with chronic conditions.
5. Surgeon: In some cases, surgery may be necessary to manage SBS. If surgery is required, it is crucial to find a surgeon with expertise in intestinal rehabilitation and reconstruction techniques.
6. Pharmacist: A pharmacist can help manage your medications, provide information on possible drug interactions, and ensure you understand how to take your medications correctly.
7. Supportive Care Providers: Additional healthcare providers, such as physical therapists or occupational therapists, may be beneficial in addressing specific needs related to your SBS. These specialists can help improve your overall quality of life and help you adapt to the challenges of living with SBS.
II. Evaluating Treatment Options
1. Nutritional Support: The cornerstone of SBS management is ensuring proper nutrition. Work closely with your dietitian or nutritionist to develop a personalized meal plan, including appropriate supplements and vitamins.
2. Medication Management: Several medications can help manage symptoms and complications associated with SBS. These may include medications to slow down intestinal transit time, manage bacterial overgrowth, or treat specific nutrient deficiencies. Your healthcare team will work with you to determine the most suitable medication regimen.
3. Parenteral Nutrition (PN) and Intravenous (IV) Fluids: In severe cases, you may require parenteral nutrition, which involves receiving nutrients and fluids through an IV. This can be a temporary or long-term solution, depending on your individual needs.
4. Surgical Intervention: Surgery may be necessary for some patients with SBS. Surgical options include intestinal lengthening, tapering, or transplantation. Your surgeon will assess your condition and discuss the potential benefits and risks of each procedure to determine the most appropriate course of action.
5. Intestinal Rehabilitation: This multidisciplinary approach involves optimizing your nutrition, managing symptoms and complications, and identifying potential surgical interventions to improve bowel function. Your medical team will collaborate to develop an individualized plan that addresses your unique needs and goals.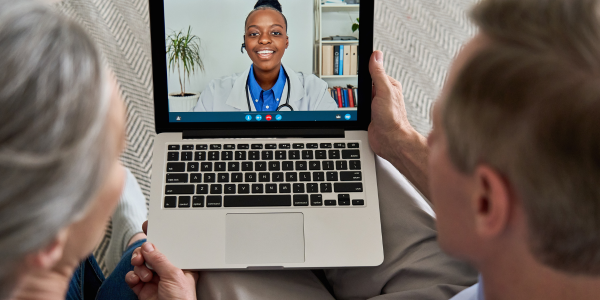 6. Alternative and Complementary Therapies: Some patients with SBS find relief through alternative and complementary therapies, such as acupuncture, biofeedback, or herbal supplements. While these therapies may not replace conventional treatments, they may complement your existing care plan. Discuss these options with your healthcare team to determine if they may be beneficial for you.
III. Collaborative Care: Working with Your Medical Team
Communication is key when it comes to managing your SBS effectively. Establish open and honest dialogue with your healthcare providers, and don't hesitate to ask questions or voice concerns. Your medical team is there to support you and help you navigate the complexities of SBS management.
Here are some tips for fostering collaborative care:
1. Keep a symptom journal: Track your symptoms, dietary intake, and any changes in your condition. This information can be invaluable in helping your medical team adjust your treatment plan as needed.
2. Stay informed: Learn as much as you can about SBS and its treatments. This knowledge will empower you to make informed decisions about your care and ensure you understand the reasoning behind your medical team's recommendations.
3. Attend appointments: Regular check-ups with your healthcare providers are crucial in monitoring your progress, adjusting your treatment plan, and addressing any concerns.
4. Be open to change: Your treatment plan may need to be adjusted over time as your condition evolves. Be open to trying new therapies and strategies, and trust your medical team's expertise.
5. Build a support network: Connect with others who have SBS through support groups, online forums, or social media. Sharing experiences and learning from others can be helpful in managing your condition and maintaining a positive outlook.
By assembling the right medical team, evaluating treatment options, and working collaboratively with your healthcare providers, you can optimize your care and improve your quality of life while living with Short Bowel Syndrome. Remember, you are not alone in this journey, and your medical team is there to support you every step of the way.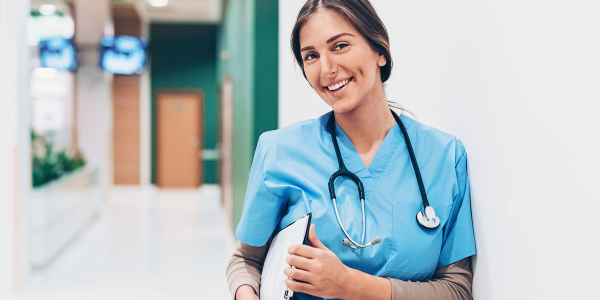 IV. Navigating Insurance and Financial Considerations
Living with Short Bowel Syndrome can be costly, as it often involves frequent medical appointments, specialized nutrition, and sometimes expensive medications or surgeries. Navigating insurance and financial considerations is an essential aspect of managing your SBS effectively. In this section, we will discuss strategies for dealing with insurance companies, finding financial assistance, and minimizing out-of-pocket expenses.
1. Understand Your Insurance Coverage: Familiarize yourself with your insurance plan's coverage details and limitations. Learn what services, procedures, and medications are covered, and identify any pre-approval requirements, copayments, or deductibles that may apply. This knowledge can help you avoid unexpected costs and ensure you receive the care you need.
2. Advocate for Yourself: Don't hesitate to speak up if you encounter issues with your insurance company, such as denied claims or coverage disputes. Be prepared to provide documentation, including medical records, letters from your healthcare providers, and any relevant research or guidelines, to support your case. It may be helpful to enlist the support of your medical team, who can provide expert opinions or write letters on your behalf.
3. Explore Financial Assistance Programs: Many organizations, non-profits, and pharmaceutical companies offer financial assistance programs for individuals with chronic conditions like SBS. These programs may help cover the cost of medications, medical supplies, or even copayments for doctor visits. Talk to your healthcare team or a social worker about available resources and eligibility requirements.
4. Seek Discounts and Coupons: Ask your healthcare providers or pharmacists about available discounts or coupons for medications and medical supplies. Many pharmaceutical companies offer coupons or patient assistance programs to help offset the cost of their products.
5. Plan for Out-of-Pocket Expenses: Establish a budget for your medical expenses, including copayments, deductibles, and costs not covered by insurance. Set aside funds in a dedicated savings account or consider a Health Savings Account (HSA) or Flexible Spending Account (FSA) if you're eligible. These tax-advantaged accounts can help you save money for qualified medical expenses.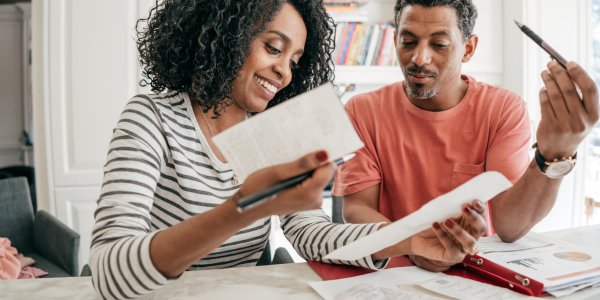 6. Communicate with Your Medical Team: Keep your healthcare providers informed about your financial concerns, as they may be able to suggest alternative treatments or strategies to minimize costs. For example, they may recommend a more affordable medication or connect you with resources to help cover the cost of nutritional supplements.
7. Prioritize Your Care: Focus on the most critical aspects of your SBS management, such as proper nutrition, medication adherence, and regular medical appointments. By prioritizing these essentials, you can allocate your financial resources more effectively and ensure you receive the care you need.
8. Utilize Telehealth Services: Telehealth services, which involve virtual consultations with your healthcare providers, can be a cost-effective way to receive care, especially for routine appointments or follow-ups. Many insurance companies cover telehealth services, and they can save you time and money by reducing travel expenses and time off work.
9. Investigate Clinical Trials: Participating in clinical trials can offer access to cutting-edge treatments and therapies at little or no cost. Talk to your healthcare team about any relevant clinical trials for SBS and discuss the potential benefits and risks.
10. Connect with Others: Join support groups or online communities for individuals living with SBS. These groups can be invaluable sources of information, encouragement, and practical advice for managing your condition and dealing with financial challenges. Members may share their experiences with various insurance companies, financial assistance programs, and cost-saving strategies, offering you insights that can help you navigate your own situation.
In summary, living with Short Bowel Syndrome can present financial challenges, but by being proactive and informed, you can better navigate insurance and financial considerations. Educate yourself about your insurance coverage, advocate for yourself when necessary, and explore all available resources for financial assistance. Additionally, communicate openly with your healthcare team, prioritize essential care, and utilize cost-effective strategies like telehealth and clinical trials. By connecting with others who share your experiences, you can gain valuable support and knowledge to help you manage your SBS and its financial implications.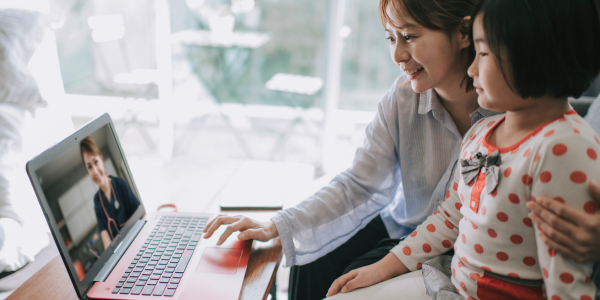 In conclusion, effectively managing Short Bowel Syndrome requires a comprehensive approach that encompasses not only medical treatment but also lifestyle adjustments, emotional support, and financial planning. By staying informed about your condition, collaborating closely with your healthcare team, and adopting healthy habits, you can significantly improve your quality of life with SBS.
It is crucial to acknowledge and address the emotional impact of living with a chronic condition like SBS, and seeking support from friends, family, or support groups can make a significant difference in your well-being. Taking steps to manage stress and maintain a positive outlook will also contribute to better overall health.
Finally, don't underestimate the importance of understanding and navigating insurance and financial considerations related to SBS. By familiarizing yourself with your insurance coverage, advocating for yourself when necessary, and exploring financial assistance resources, you can help minimize the financial burden of your condition. Remember that you are not alone in your journey with SBS, and connecting with others who face similar challenges can provide invaluable support, encouragement, and practical advice.
By embracing a proactive and well-rounded approach to managing Short Bowel Syndrome, you can successfully navigate the challenges of living with this condition and enjoy a more fulfilling and healthy life.