Living with Short Bowel Syndrome (SBS) can be a physically and emotionally challenging experience. The symptoms, dietary restrictions, and lifestyle adjustments required to manage this condition can take a toll on one's mental health. However, by adopting coping strategies and building a strong support system, individuals with SBS can embrace emotional wellness and lead fulfilling lives. In this blog post, we will discuss various approaches to cope with the emotional challenges of living with SBS and how to create a network of support to promote mental wellbeing.
I. Understanding the Emotional Impact of Short Bowel Syndrome
Short Bowel Syndrome often results in reduced nutrient absorption, leading to malnutrition, dehydration, and fatigue. These physical challenges can exacerbate feelings of anxiety, depression, and isolation. Moreover, the constant need for careful meal planning, medication management, and frequent medical appointments may induce stress and negatively impact mental health. Acknowledging the emotional impact of SBS is the first step towards embracing emotional wellness and seeking appropriate support.
II. Coping Strategies for Emotional Wellness
Practice Self-Compassion: Recognize that living with SBS is challenging and allow yourself to feel the emotions that arise. Practice self-compassion by acknowledging your struggles and giving yourself permission to seek help and support.
1. Stay Informed: Educate yourself about SBS to better understand the condition, its symptoms, and possible treatments. This knowledge can help you feel more in control and alleviate some anxiety and stress.
2. Develop a Routine: Establishing a daily routine that incorporates meal planning, medication management, and self-care activities can help reduce stress and promote a sense of stability.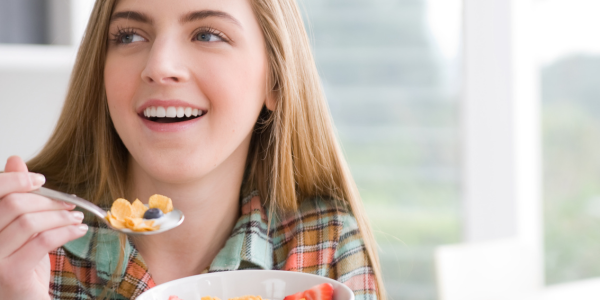 3. Focus on Mindfulness and Relaxation: Engage in relaxation techniques such as deep breathing, progressive muscle relaxation, or meditation. These practices can help reduce anxiety and stress, improve mood, and enhance overall emotional wellbeing.
4. Foster a Positive Mindset: Practice gratitude, focus on your achievements, and celebrate small victories. Cultivating a positive mindset can help you better cope with the challenges of living with SBS.
5. Seek Professional Help: If feelings of anxiety, depression, or isolation become overwhelming, consider seeking the help of a mental health professional. They can provide coping strategies and therapeutic interventions tailored to your specific needs.
III. Building a Support System
1. Communicate with Loved Ones: Openly discuss your feelings and challenges with family and friends. Their understanding and support can make a significant difference in your emotional wellbeing.
2. Connect with Others Living with SBS: Join support groups or online forums where individuals with SBS share their experiences, tips, and advice. Connecting with others who understand your condition can help reduce feelings of isolation and provide a sense of community.
3. Collaborate with Healthcare Professionals: Work closely with your healthcare team, including doctors, dietitians, and therapists, to develop a comprehensive care plan tailored to your needs. Their expertise can help you better manage your condition and provide emotional support.
4. Utilize Local Resources: Explore available resources in your community, such as counseling services, educational workshops, and support groups. These resources can help you access additional support and information related to SBS and emotional wellness.
IV. Nurturing Resilience in the Face of Short Bowel Syndrome
1. Develop Healthy Habits: Adopting a balanced and nutritious diet, getting regular exercise, and ensuring adequate sleep can help you manage the symptoms of SBS and support your emotional wellness. Consult with your healthcare team to develop a personalized plan that meets your specific needs and requirements.
2. Set Realistic Goals and Expectations: Living with SBS can present unique challenges, and it's essential to set achievable goals for yourself. Break down larger goals into smaller, more manageable steps, and remember to be patient with your progress.
3. Embrace Your Strengths: Identify and focus on your strengths and capabilities rather than dwelling on your limitations. By acknowledging your accomplishments and harnessing your unique talents, you can build confidence and foster a greater sense of self-worth.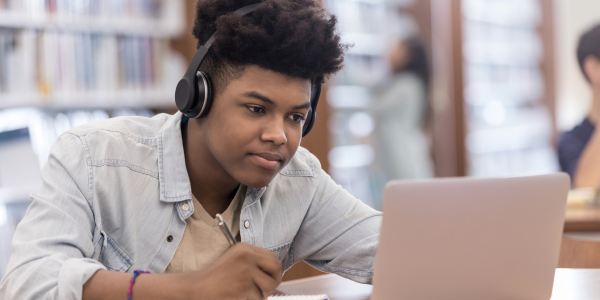 4. Cultivate Emotional Intelligence: Developing emotional intelligence can help you better understand and manage your emotions, allowing you to respond effectively to stress and challenges. Practice active listening, empathy, and self-awareness to enhance your emotional intelligence and improve your overall wellbeing.
5. Prioritize Self-Care: Make time for activities that bring you joy, relaxation, and a sense of accomplishment. Engaging in hobbies, spending time in nature, or pampering yourself with self-care rituals can help alleviate stress and improve your emotional health.
6. Establish Boundaries: Learning to set healthy boundaries can help you maintain balance and emotional wellbeing in your life. Communicate your needs and limitations to others, and practice saying no when necessary to protect your mental and emotional health.
7. Practice Acceptance and Adaptation: Accepting your diagnosis and the challenges that come with living with SBS can be difficult, but it is a crucial step in cultivating resilience. Embrace the idea of adapting to new circumstances and finding ways to thrive despite your condition.
8. Create a Personal Toolbox: Develop a collection of strategies, techniques, and resources that you can turn to when faced with emotional challenges. Your toolbox may include relaxation techniques, journaling, inspirational quotes, or a list of supportive contacts to reach out to in times of need.
9. Emphasize a Growth Mindset: Cultivating a growth mindset can help you view challenges and setbacks as opportunities for personal growth and development. Embrace a willingness to learn from your experiences and continually strive to improve your emotional wellness.
10. Seek Inspirational Stories and Role Models: Look for stories of resilience and strength from others who have faced similar challenges, whether through books, articles, podcasts, or documentaries. These stories can provide motivation, inspiration, and hope, empowering you to navigate your own journey with SBS.
V. Conclusion
Living with Short Bowel Syndrome presents unique emotional challenges, but by nurturing resilience and embracing emotional wellness, individuals with SBS can lead fulfilling lives. Through a combination of coping strategies, support systems, and personal growth, you can face the challenges of SBS with strength, courage, and hope.