Living with Short Bowel Syndrome (SBS) can be challenging, especially when it comes to managing your diet. Ensuring adequate nutrition is a critical aspect of SBS care, as it can significantly impact your overall health and quality of life. This blog aims to provide you with practical tips and dietary recommendations to help you navigate the complex world of nutrition and maintain optimal health while living with SBS.
Understanding the Nutritional Challenges of SBS
Before diving into specific dietary tips, it is essential to understand the unique nutritional challenges that SBS patients face. Due to the shortened length of the small intestine, the body's ability to absorb nutrients is compromised, often leading to malabsorption, malnutrition, and dehydration. As a result, it becomes crucial to adopt dietary strategies that maximize nutrient absorption and minimize complications.
Consult a Registered Dietitian
Working closely with a registered dietitian who specializes in SBS is an invaluable resource for managing your nutrition. They can create a personalized meal plan tailored to your specific needs, taking into account factors such as your remaining bowel length, the severity of your malabsorption, and any other underlying health issues. Be sure to schedule regular check-ins with your dietitian to monitor your progress and make any necessary adjustments to your meal plan.
Emphasize Small, Frequent Meals
Eating smaller, more frequent meals throughout the day (typically 5-6) can help improve nutrient absorption and prevent excessive weight loss. This approach allows your shortened intestine more time to process and absorb the nutrients from your food, reducing the risk of malabsorption. In addition, eating smaller meals can help minimize symptoms such as bloating, cramping, and diarrhea.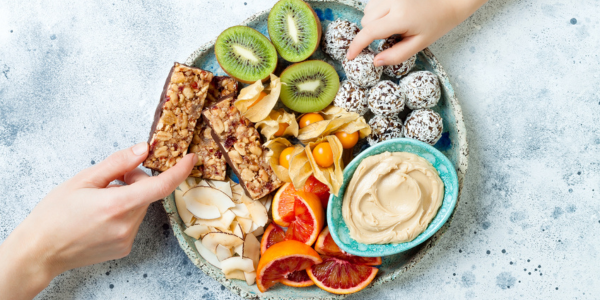 Prioritize Protein
Adequate protein intake is essential for SBS patients, as it helps maintain muscle mass, supports immune function, and aids in the healing process. Include high-quality protein sources in every meal, such as lean meats, poultry, fish, eggs, and low-fat dairy products. If you struggle to consume enough protein from food alone, your dietitian may recommend protein supplements or shakes to help meet your daily requirements.
Choose Low-Fat Foods
SBS patients often have difficulty absorbing dietary fats, which can contribute to diarrhea and malabsorption of essential fat-soluble vitamins (A, D, E, and K). Opt for low-fat food options when possible, and be mindful of added fats in your meals, such as cooking oils, butter, and salad dressings. However, do not eliminate fats entirely, as they are necessary for overall health. Your dietitian can help you determine the appropriate amount of fat for your individual needs.
Incorporate Complex Carbohydrates
Complex carbohydrates, such as whole grains, fruits, and vegetables, provide essential nutrients and fiber that can promote bowel health and help regulate bowel movements. However, some SBS patients may need to adjust their fiber intake based on individual tolerance, as too much fiber can exacerbate symptoms like diarrhea and gas. Discuss your fiber needs with your dietitian and experiment with various types of fiber (soluble and insoluble) to determine what works best for you.
Stay Hydrated
Hydration is crucial for SBS patients, as the risk of dehydration is heightened due to reduced fluid absorption. Make it a priority to drink water throughout the day, aiming for at least 8-10 cups daily. You may also benefit from electrolyte-rich beverages, such as sports drinks or oral rehydration solutions, to replenish lost electrolytes and maintain proper fluid balance. Be sure to consult with your dietitian about the appropriate amount and type of fluids for your situation.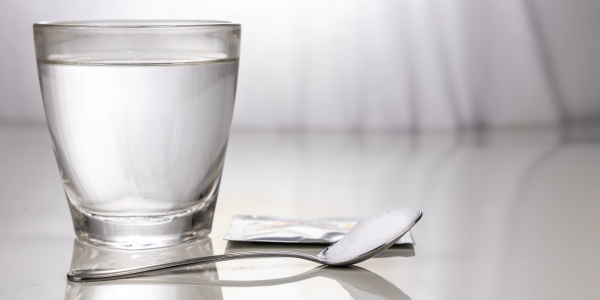 Take Vitamin and Mineral Supplements
Due to malabsorption, SBS patients often require vitamin and mineral supplements to meet their nutritional needs. Your dietitian can recommend specific supplements based on your individual requirements and blood test results. Be diligent about taking your prescribed supplements, as they play a crucial role in preventing nutrient deficiencies and promoting overall health.
Monitor and Manage Food Intolerances
SBS patients may develop food intolerances or sensitivities, which can exacerbate symptoms and further compromise nutrient absorption. Keep a food journal to track your meals and any symptoms that may arise. Share this information with your dietitian, who can help you identify potential triggers and make appropriate dietary adjustments.
Conclusion
Managing your diet with Short Bowel Syndrome can be challenging, but with the right guidance and personalized strategies, it is possible to maintain proper nutrition and enjoy a better quality of life. By working closely with a registered dietitian, staying informed about your specific nutritional needs, and making necessary dietary adjustments, you can successfully navigate the world of nutrition while living with SBS. Remember that your nutritional needs may change over time, so regular check-ins with your healthcare team are essential for ongoing success.