Managing any rare disease state does not come without its challenges. For parents, caregivers or even patients working to manage Short Bowel Syndrome (SBS), the list of daily responsibilities can be a lengthy one. SBS is a serious (and chronic) malabsorption disorder.
Short Bowel Syndrome occurs when a portion of the intestinal tract is surgically removed and/or not functioning properly. The remaining intestine may not be able to absorb adequate nutrition from daily intake to support a patient's needs.
Short Bowel Syndrome increases the risk of the following complications:
1. Malnutrition
Without the proper absorption thereof adequate nutrition from our daily food and drink, patients with Short Bowel Syndrome often struggle to manage adequate nutrition. Consider a growing child who is constantly moving and burning calories. Our brains and our bodies need proper nutrition to grow healthy and strong. While the child may be able to intake the adequate calories per day, a patient with Short Bowel Syndrome is up against poor absorption as well as increased transit time.
Not only does the food pass through the shortened intestinal tract much faster, the remaining tissue is not absorbing at a typical rate. Therefore, managing proper daily nutrition can be a struggle for Short Bowel Syndrome patients.
2. Dehydration
Working to manage adequate nutrition is one of many daily challenges, however dehydration is a highly complex issue for patients with Short Bowel Syndrome. An astonishing 60% of our body's composition is water! That is a whole lot of liquid! Unfortunately, for patients with Short Bowel Syndrome, increased transit time, high outputs and poor absorption can quickly lead to dehydration without proper attention and management.
To combat dehydration, patients and caregivers managing Short Bowel Syndrome work tirelessly to manage and carefully account for daily intake and output of nutrition and hydration.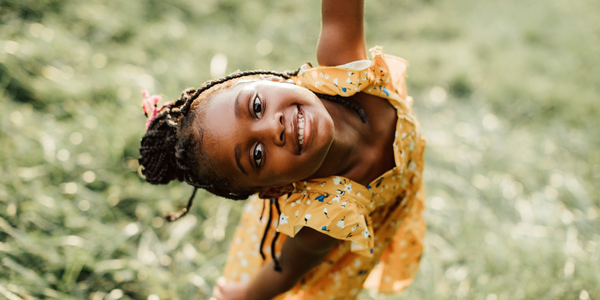 3. Diarrhea
We all know the feeling! When you have got to go, you have got to go. As inconvenient as the occasional upset stomach can be for anyone, patients with Short Bowel Syndrome often live a lifelong battle with Diarrhea management. Some patients with Short Bowel Syndrome may never have a solid bowel movement.
With a shortened intestinal tract and poor absorption, both food and drink has less time to pass through the digestive system. Consider a pipe filled with water at one end, without proper turns, filters, etc. the liquid will naturally seek the path of least resistance and come right out the other end. Like any pipe overflowing with water, the contents in the middle of the pipe are not even touching the walls of the track for any sort of absorption or resistance. While hard to imagine, patients with Short Bowel Syndrome work daily to deal with the management of Diarrhea and the complications associated.
4. Electrolyte Imbalances
With the increased output, Short Bowel Syndrome patients are also up against a battle of electrolyte imbalances. Frequent blood work or labs can give a supporting clinical team the insights they need to help manage the adequate balance of electrolytes in the body.
Electrolytes are a mix of vitamins and nutrients that work together to fuel our bodies daily movement and needs. What happens when the body is unable to naturally absorb that fuel and store it for later activity? Complications! Managing Short Bowel Syndrome requires careful management of intake and output as well as frequent labs to identify and support any deficiencies.
5. Infection
For most pediatric Short Bowel Syndrome patients, central venous catheters support supplemental nutrition and support such as TPN. The delivery methods or infrastructure required to manage Short Bowel Syndrome often requires some external support or delivery methods to aid in the body's ability to thrive. From nutritional support (such as TPN) to output management (such as Ostomy care), patients managing Short Bowel Syndrome require a careful eye for bacterial infections.
Devices such as central venous catheters can play a life supporting role in daily management but also pose a huge risk and challenge. These catchers provide direct access to the patient's bloodstream, requiring an extremely sterile and proper management environment.
Final Thought
Managing Short Bowel Syndrome requires a lot of careful attention to detail and the body's response to support. Again, while each patient is unique in their daily needs and challenges, the overall quality of life, goals and objectives remain very similar across the board for Short Bowel Syndrome patients and their families. For the best clinical outcomes, working closely with a collaborative intestinal rehabilitation clinic or program allows for a full-spectrum view of the patient and daily management thereof goals and challenges.